Another Grill Towel for Dear 'Ol...
DAD!!!
...Have you see the other 4 grill towels I posted earlier this week?...
Now this one, I was CRAZY about! I love it! It was actually the first one I made. But it was not as much my husband's taste. And I really thought I had nailed it. He said this one was a bit too colorful. Really? What I think, is that
to him
, the blue and orange are team colors of a sports team or something. He thinks in sports.
An extreme close up:
Here is how I made it:
followed the basic tutorial from Monday
orange single fold bias tape
appliqued "d-a-d" from an old orange t-shirt
I used an iron-on interfacing to the t-shirt fabric to make it stiffer to work with
attached it to the plaid fabric band before sewing the plaid fabric on
attached letters with HeatNBond and then followed with machine stitching
no grommet because it already had a loop on the corner for hanging (see below)
You could make a pair of these this weekend! But which one?
Black with argyle
Brown with leather patch
Blue with blue oxford
Red with monogram
or today's, Blue with plaid and orange
I would love to know....which one is your favorite?
Linking up here: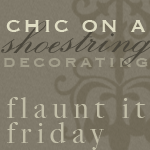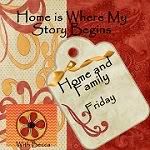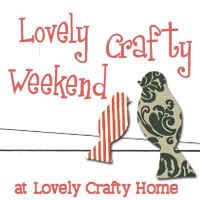 Monday